Meadow Ridge Cottages will inspire your creativity! Each craft room includes: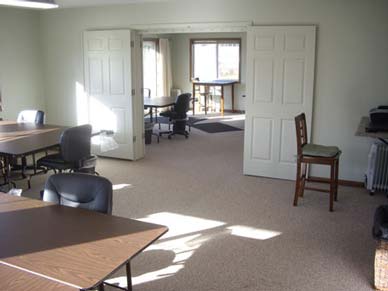 Drive-up access
Bright, even lighting
Additional full spectrum lights
Power strips and extension cords
Design wall
Counter-height cutting table with mat
Irons and big-board
Six 5' tables and fully adjustable chairs
Additional tables
Cup and trash holders at each table
Lots of windows overlooking the meadow
Computer/printer/scanner
High speed internet with WiFi
Stereo/CD/device player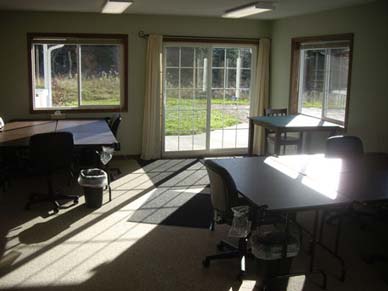 The craft rooms are set far apart from the bedrooms, so that you can create to your hearts content without disturbing anyone as they sleep, or be disturbed yourself as you craft or visit with friends. You don't have to craft in the craft rooms! The tables can be rearranged to accommodate classes, cards or spiritual retreats, or taken down entirely for yoga or other activities. There are lots of terrific reasons to gather, and we will strive to accommodate whatever you would like to do!